It would be impossible to live in the Philippines and never to have heard about the Philippine Charity Sweepstake Office (PCSO). The only exceptions are those living off grid and people who have never bought a lottery ticket in their lives (we're yet to meet someone of the second variety).
The Philippine Charity Sweepstake Office (PCSO) is the official operator of lotteries in the country. Its portfolio of games is huge and diversified, and today, we will take a more in-depth look at all of the opportunities.
What Is Philippine Charity Sweepstake Office (PCSO)?
You can find more information at the PCSO website. PCSO is the government agency set up to generate funds for health and medical assistance programs, as well as various charities. These goals are accomplished through the sale of lottery tickets. A portion of the proceeds generated via each drawing goes to causes that benefit the entire Philippine society.
PCSO was set up in 1934. Its operations run under the direct supervision of the Office of the President of the Philippines. As per national legislature, 55 percent of the money generated through ticket sales go towards the PCSO lotto prizes, 30 percent is set aside for charitable causes, and the remaining percentage is needed to cover the PCSO organizational and capital expenditure.
The history of lotteries in the Philippines is very, very long. Such games have been in existence since the early 1830s, but they occurred under private enterprises. The establishment of PCSO marks a national initiative aimed at regulating the sector and generating sufficient funds for health and charity initiatives.
Lotteries that PCSO Offers
The PCSO lotto portfolio is pretty broad and diversified. You can find out more about the individual games and each PCSO lotto draw here (more information in the coming sections).
Let's have a quick overview of the games:
6 58 Lotto: the game with the most challenging odds is also known for the biggest prizes. UltraLotto 6/58 has three drawings per week and a minimum guaranteed jackpot of 50 million pesos. If there's no winner for the respective drawing, the sum will roll over until it's eventually won.
6 55 Lotto: a similar game but the numerical pool is smaller. Players who match six digits for the respective drawing can claim a jackpot that starts at 30 million pesos. Drawings take place three times per week.
6 49 Lotto: a standard 6/49 game, SuperLotto is quite popular in the Philippines. Initially, it had only one drawing per week, but due to popular demand, the number increased to three drawings. There's a minimum guaranteed jackpot of 16 million pesos that will roll over until won.
6 45 Lotto: the MegaLotto was launched back in 1997, and it's one of the oldest PCSO lottos. There's a minimum guaranteed jackpot of nine million pesos and favorable odds in comparison to those for the other games.
6 42 Lotto: the game was launched in 1995 and ever since, it has been a PCSO staple. Currently, there are three drawings per week, and the minimum guaranteed jackpot is six million pesos.
6 Digit: a 6D ticket costs 10 pesos, making it one of the most affordable PCSO lotteries. This is an exclusive game for Luzon players and to participate, they have to choose a six-digit number in the range from 000000 to 999999. The smallest prize is 40 pesos, and the mega jackpot is 150 million pesos.
4 Digit: a similar concept to the 6-Digit Game, the 4-Digit Game is played three times per week, and the ticket costs 10 pesos. The smallest prize is 100 pesos, and the biggest one is currently set at 10,000 pesos.
Swertres Lotto: the game is currently available in Visayas-Mindanao, as well as in Luzon. Each lotto ticket costs 10 pesos and to play the game; one will have to choose a three-digit number from 000 to 999. The smallest prize is 750 pesos and the biggest one – 4,500 pesos.
EZ2 Lotto: a player needs to choose two numbers from 1 to 31. To win, a match has to be made in either exact or no particular order. Daily drawings take place, and there are two possible prizes – 4,000 pesos for an exact match and 2,000 pesos for a match that's not in order.
Are There Other PCSO Lottos and Sweepstakes?
Apart from the standard numerical games, PCSO offers several other possibilities for those interested in testing their luck and eventually winning some cash.
PCSO Keno is reminiscent of this game's varieties in other countries. This is an online PCSO lottery game that features multiple daily drawings. In every one, 20 numbers are chosen randomly from a pool of 80. The minimum entry is 10 pesos per game, and the maximum is 1,000 pesos. For a chance to win, your numbers should match those being drawn.
There are also two sweepstake games – Mini Sweepstakes and Partner Tayo.
Apart from these opportunities, PCSO also has scratchcard games that result in instant cash.
PCSO also enables sports betting on horserace events. The schedule of the major draws, as well as the available prizes, can be found on the PCSO website.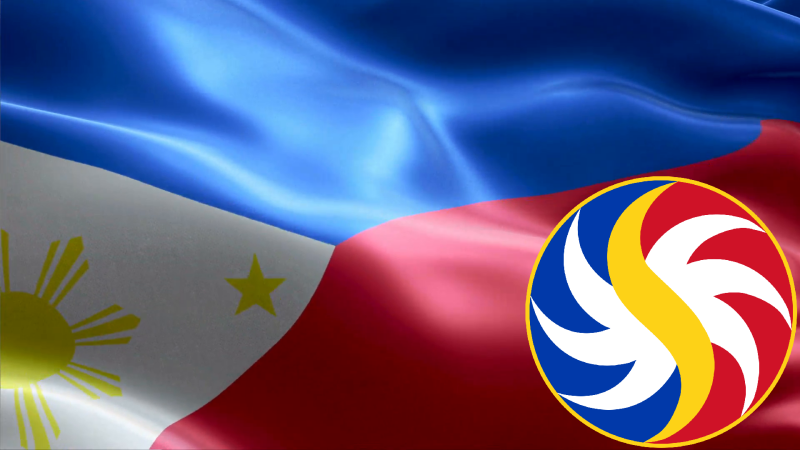 The History of PCSO
The main PCSO office is in Manilla, and it has been there ever since 1934 when the organization was established.
PCSO is 100 percent owned and controlled by the government. The Philippines have specialized laws aimed at regulating the provision of lotteries, as well as the collection of funds for charitable causes.
PCSO's first sweepstake draw took place on September 8, 1935. It was so popular that the organization got to repay a government loan it was provided to start operations within two months.
Regulatory changes occurred multiple times through the decades that followed. One of the legislative changes was very important because it enabled PCSO lottery draws to take place more frequently. In addition, PCSO began organizing special drawings with extra prizes for certain national occasions – an initiative that increased the interest in PCSO lottos even further.
For nearly 50 years, PCSO had sweepstakes as the only and primary source of funding. Eventually, things changed, and new lotteries were added to the portfolio. Many new games came into existence in the 1990s, and a couple of games were formulated in the 2000s. Such changes have enabled PCSO to raise even more funds for its multiple beneficiaries throughout the Philippines.
Is PCSO Legitimate and Trustworthy?
The Philippine Charity Sweepstake Office is a national organization that's under the direct management of the presidency. There are laws and specific regulations being formulated to ensure fairness and legitimacy.
You can rest assured that PCSO is a legitimate organization and that all of its lotteries can be tested out risk-free.
Are There PCSO Online Gaming Options?
While the official PCSO website does provide a lot of information about the multiple games and the latest PCSO lotto draws, the only game that can currently be accessed online is the local version of Keno.
You have to be in the Philippines, and you'll have to go to one of the licensed retail venues to buy your tickets. At the time being, online ticket buying opportunities aren't available, whether you're in the Philippines or you're an international player interested in the local lotteries.
Special Drawings, Bonuses and Other Surprises for Players
Every PCSO office, as well as the organization's official website, will tell you more about the different lotteries and when drawings are going to take place. On occasions, however, a special PCSO lotto draw may take place to commemorate a certain occasion.
Local media will typically announce these and the nature/date of special drawings may vary from year to year.
Currently, PCSO is known to organize special drawings on occasions like February 25 (People Power Anniversary) when the special jackpot is set at 25 million pesos and a Christmas draw that has a guaranteed jackpot of 25 million pesos, as well.
Finding PCSO Results Information
Are you wondering about the PCSO lotto result today? Do you want to know which PCSO result sources are reliable enough? There are several ways to find out if you've won anything from the latest lotto drawing.
One of the easiest things you can do is watch the drawing itself as it is broadcast live. All of the Philippine Charity Sweepstake Office drawings are televised and broadcast in the evening (usually, the drawings start at 9 p.m. local time).
The official PCSO website also provides information about the latest numbers being drawn for lotteries of interest.
This website is another reliable source of information as far as PCSO results are concerned. We have developed a comprehensive archive that's being updated as soon as a new drawing takes place. On top of the latest drawing results, you can also access an archive featuring previous drawings. Such data can be used both for reference purposes and for determining the most favorable numbers to submit the next time you decide to play a Philippine lottery.
Please don't hesitate to explore the pages – the tabs in the header of the website will take you to information about the different PCSO lottos, as well as to the results archive for each.